This collection of patio shade ideas from Canopies and Tarps can help you create a shady oasis at your home.
When people think of patios, it invokes thoughts of large decks, screened-in porches and ample space - enough space to practically become an outdoor living room. Maybe the patio is covered by your home's roof, like a carport. Maybe it is attached to a swimming pool.
The reality for most of us is not as impressive. Most porches are small slabs of concrete that can barely hold a single lawn chair. They are usually surrounding a back or side door, nowhere near a shade tree or other cool spot. These are the types of patios most of us have, especially if we live in a smaller home. Or perhaps we are renting a townhouse or duplex, where a backyard must be shared.
Luxury patios are usually found on larger, well-established homes where the property owner has been able to develop its porch or patio into a full-fledged feature worthy of a magazine spread. Those types of porches are usually owned by people seeking impressive technology and automatic features, such as a retractable awning. And those types of features can get expensive quickly.
But many of the things offered to those big-spending, mansion-owning clients can be re-created with tarps. In fact, tarps are outstanding tools that provide shade cover for patio and porch areas.
We have assembled some backyard shade ideas and found ways they can be recreated easily with our high-quality tarps and perhaps some canopy frame fittings. These options are generally less expensive and can be built easily - without tools, in some cases, and without running afoul of city building codes in most others.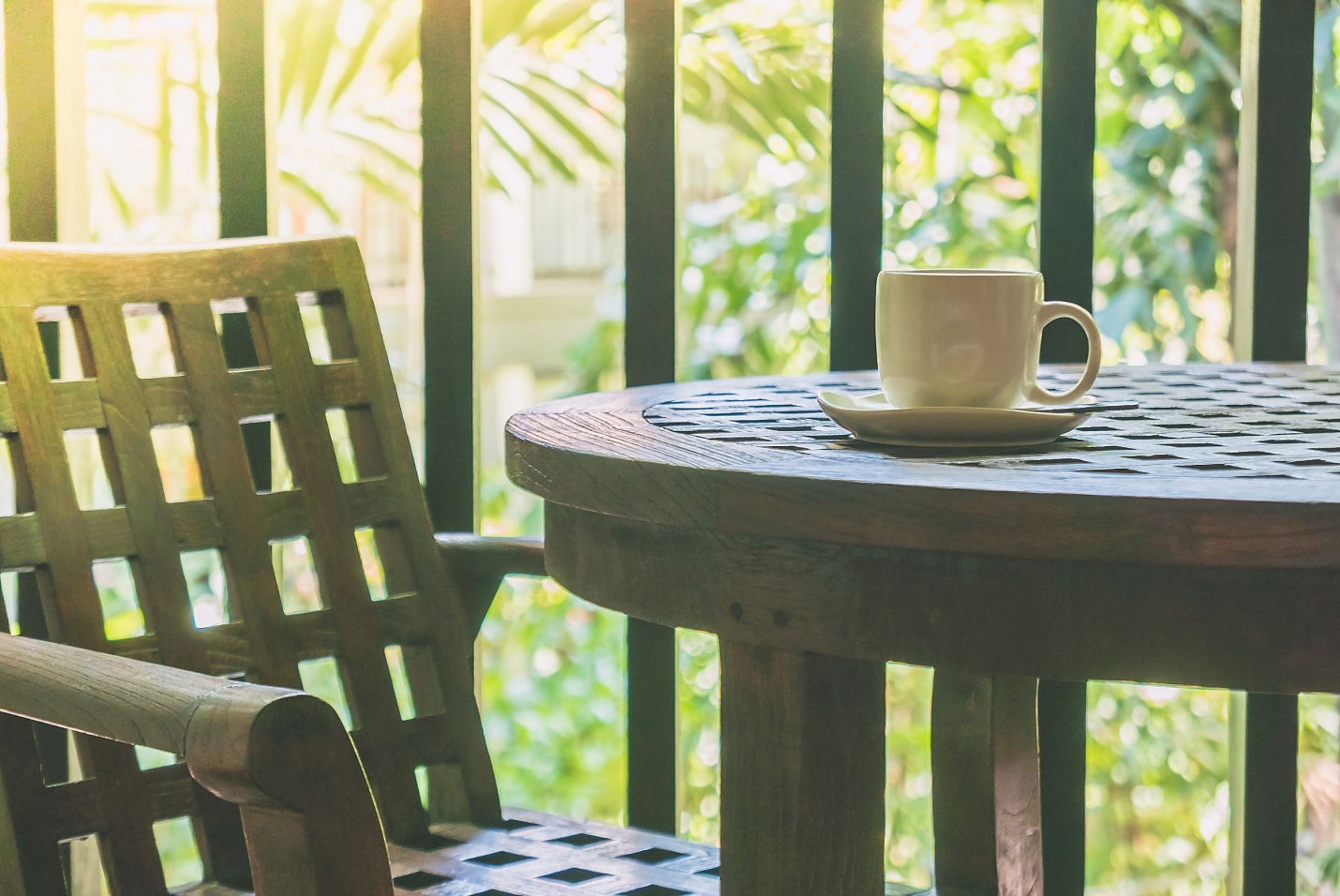 Wide Open Spaces
If you don't have a lot of poles, trees or other things that allow you to secure a tarp, chances are you will need to plan for a frame of some sort. The advantage here is that you get to pick the shape of your frame, and plan to use it wherever you want. Our canopy fitting guide can be helpful, here. In a nutshell, you can pick a frame, get the parts you need, find a tarp or canopy that will fit, and before you know it you are made in the shade.
Imagine a shady spot in your backyard where you can enjoy the weather without getting injured by UV rays. If you have kids, it can be another place where they can play outside. Cover a picnic table, lawn chairs or grilling area.
Types of Tarps
Several different types of tarps can help deliver your dreams of cool, comfortable shade, making perfect options for backyard shade structures:
Heavy-duty tarps. Our collection of polyethylene tarps gives you a general, all-around excellent performer for creating shade, as well as a great tool for having handy around your home.
Canvas tarps. Made with military-grade cotton, these have a natural feel and appeal. While not completely waterproof, they are highly water resistant, and allow a bit of air to flow underneath. These matte-colored tarps have a pleasing, neutral finish that doesn't shine or sparkle like our heavy-duty poly tarps.
Mesh tarps. Instead of using polyethylene, we use a high-strength polypropylene mesh that blocks 73% of sunlight. Additionally, the mesh allows breezes to pass through, which means that if it is installed vertically, you won't miss a breeze, and if installed horizontally, hot air will rise right out.
Sun shade sails. These polyethylene wonders have a triangle shape, and block 90% of sunlight. These create exciting, eye-catching shapes in your space while keeping it cool and allowing air to flow easily - both around its curved edges and through its fabric.
Get familiar with each of those, because they all have unique qualities that can benefit different patio or porch arrangements.
Party Tents Are a Possibility
An intriguing option for open, flat spaces is a pop-up party tent. These are staple items for festival vendors, tailgaters and other event organizers because of their high quality, versatility and ease of use. One of these snappy shelters might be the perfect fit for your porch. They are easy to put up and tear down, and even easier to store thanks to the collapsible frame. They are also built to last a long time - the frames are rugged and the canvas is treated to handle the elements.
If you want to play around with different spots, or set up shade in rotating parts of the yard, a party tent is an outstanding choice.
Mounting Made Easy on Decks
If you have a multi-level deck at your property, then you have several options for mounting without having to build much of a frame. By installing some posts and adjustable rods, you can easily spread out shade across your deck. If the deck isn't multi-level, don't worry. You'll just need to put up a bigger framing system, and that may require digging some posts.
Once you have three or four anchor points for a tarp, you can hang it with the right amount of tension - it should stretch across so that it doesn't move much in the wind. Additionally, you can install multiple anchor points so that you can position a tarp in several different ways:
Horizontally. This creates a ceiling perfect for going overhead. This option is outstanding for middle-of-the-day, middle-of-summer weather when the sun is directly overhead.
Vertically. This lets you put up walls that allow breezes to pass through. This is particularly handy at sunrise or sunset.
Diagonally. Most sun sails will install at this angle. With a creative tilt, you can find a perfect mix of protection and visibility.
When you are finished, send us your favorite arrangement! We love sharing ideas with creative, innovative tarp owners like you.